Patricia Kilburg Studio
1209 Pendleton Street
Greenville, SC 29611
www.patriciakilburg.com
Want to visit the Studio? Call 630-1652
"Shake It Up"
Acrylic/Mixed Media
10"x10"
My painting for the "10 X 10 = 100" Exhibit
at Greenville Center for Creative Arts.
More new works at Patricia Kilburg Studio!

FIRST FRIDAY
Friday, December 2, 6-9pm
Come to the Village for
A festive evening of refreshments and art!
TWO DAY ENCAUSTIC WORKSHOP
A Modern Approach to an Ancient Art
with Artist Patricia Kilburg
(includes materials)
$350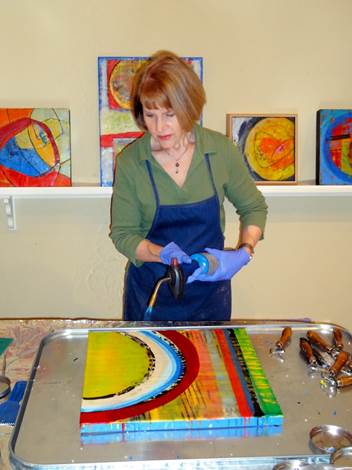 Experience encaustic--the ancient art of painting with pigments dissolved in hot beeswax, the same process used by the Egyptians to make their mummy portraits.  Using modern materials and methods, learn about the beauty and versatility of this luminous medium:  basic painting and fusing, incising lines and marks, creating texture and more.  Regardless of your skill level, you will create several small, beautiful encaustic paintings to take home.  This is a two-day workshop at my studio, 1209 Pendleton Street, Greenville.  I limit the workshop to four people.  
JANUARY WORKSHOP SCHEDULED!
Friday & Saturday, January 27 & 28
10:00-4:00 PM

Call or email me to reserve,
or request a special time slot
(864) 630-1652, patkil@aol.com

WHAT'S HAPPENING AT THE MILL?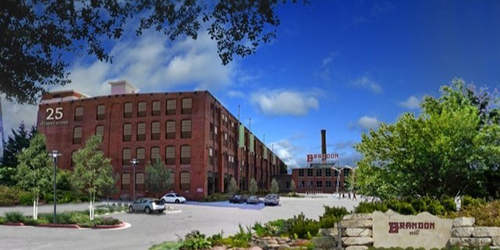 GREENVILLE CENTER FOR CREATIVE ARTS
in the Village of West Greenville
Greenville Center for Creative Arts at 25 Draper Street in the Village of West Greenville in the Brandon Mill complex is open 9:00 AM to 5:00 PM Monday through Friday and during Open Studios weekend. 
10 X 10 = 100 CHALLENGE;
DECEMBER 2, 2016 – JANUARY 25, 2017

Opening Reception: First Friday, December 2 from 6 - 9pm
>Buy original 10"x10" work by local artists for $100 or less in the 10x10=100 Challenge. The perfect time to purchase artwork for yourself, and holiday gifts for family and friends while supporting local artists.